Welcome
This site encompasses a wide range of interests - from photography to multi-day river trips. What ties it all together is the outdoors. Throughout the years I've had a lot of fantastic experiences in the backcountry, and I want to share that stoke & knowledge through photography and useful articles. Enjoy!
Featured Outdoors Articles
Featured Lifestyle Articles
May gave me a little bit of time off from work due to low flows on the Owyhee River as well as rehab time for my dislocated shoulder on the Illinois River earlier in the month. I decided to take this extra time and venture down south for a sightseeing/photography tour of Northern California. Previously I ventured around the Trinity Alps area to paddle on the Cal Salmon and hike the Four Lakes Loop, but that was the extent of my California knowledge.
Read More →
Once a little-known island situated between Greenland and Europe, Iceland has rapidly become a popular travel destination. In 2000 around 300,000 people visited in Iceland. That more than tripled to nearly 1 million visitors in 2014, and in 2016 almost 1.8 million people visited the island with a population of only 334,000. It's hard to pinpoint where this sudden surge of interest came from, but some experts point to the eruption of Eyjafjallajökull, which affected air travel across Europe in 2010 and may have put Iceland on people's travel radar.
So tourism is booming in Iceland. Should you visit? Having visited Iceland in October 2017, I can say that the hype is real. The land of fire and ice is a unique travel destination with landscapes that can only be described as otherworldly. So yes, you should visit. I'd say do it sooner than later since tourism continues to skyrocket, and this will inevitably take a toll on the wild landscapes that draw people to Iceland.
Read More →
It's that time of year when the holiday shopping rush begins. I do my best to stay out of the consumerist mayhem, but do want to highlight a few items that I've really enjoyed using this past year. These products range from electronics to camping gear. Who knows, maybe you'll even find a good holiday gift idea in here!
I recently read Marie Kondo's The Life-Changing Magic of Tidying Up, and a message that stuck with me is having gratitude and feeling joy when using something you love. These are a few of those items that give me that feeling. So many products claim to make life easier or enhance it in some way, but few actually accomplish this claim. These items truly work well and are positive additions to my life.
Read More →
A few years ago I sustained a significant concussion while mountain biking, then just a week later had surgery for a pre-existing labral tear in my shoulder. A couple weeks after I was back in college, and felt just a bit different. I never had insomnia previously, but suddenly I found myself anxious and confused as I struggled to fall asleep each night. I would get in bed and keep checking the clock each hour as I tried to calm my mind, but before I knew it five hours would pass and I'd still be awake. Sleep was even harder then as I would start to fret about the next day. Thus began a vicious cycle, and I soon broke down and asked for a prescription of Ambien (zolpidem) sleeping pills.
Read More →
As I got up to leave the examination room, the doctor's assistant mentioned that if I wanted to facilitate the healing process I could consider taking a calcium supplement or multi-vitamin. Historically the research has been inconclusive on whether vitamin supplementation is effective or possibly even harmful, so I decided to look into this statement a bit further.
Read More →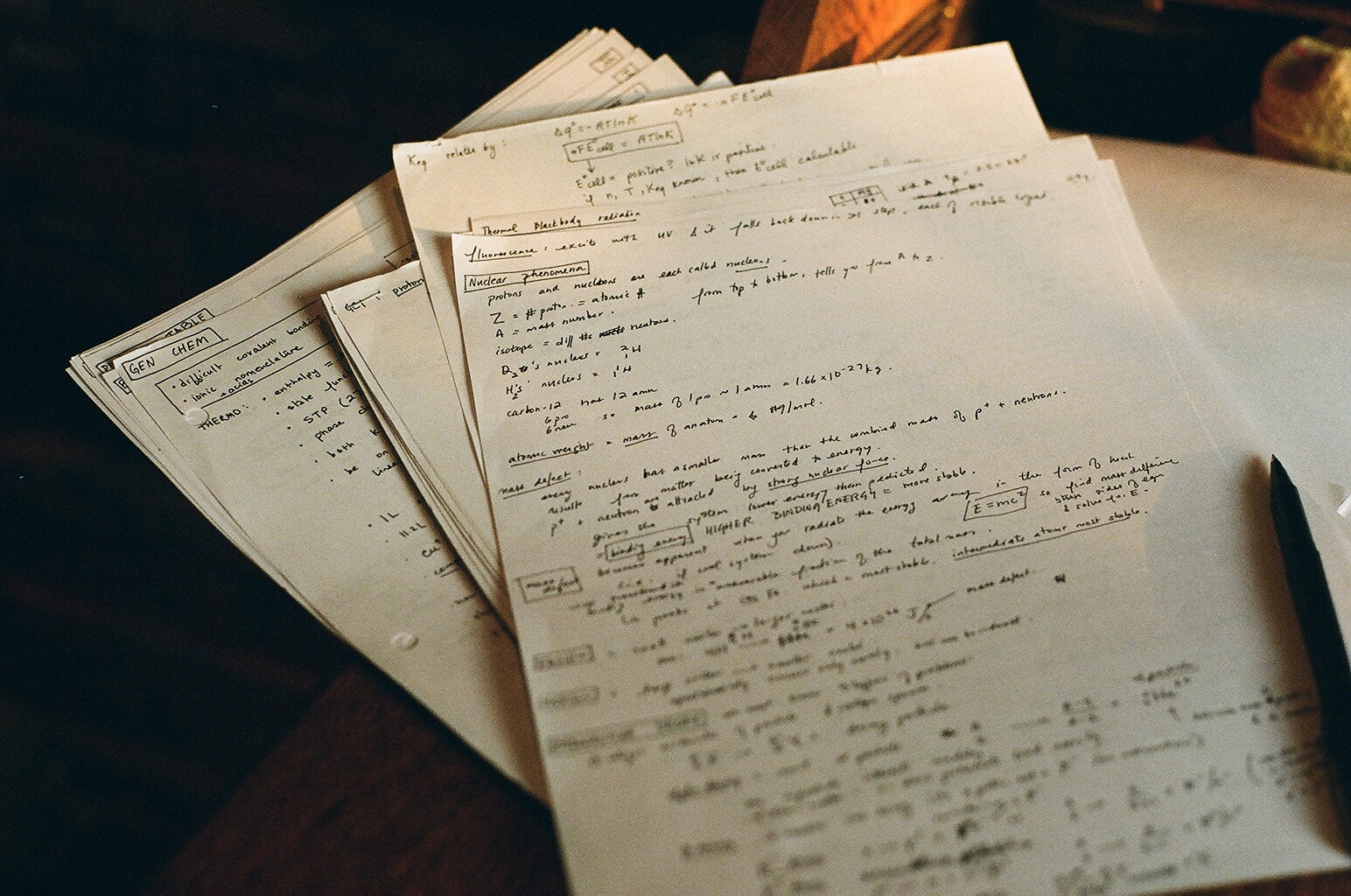 The new MCAT (2015 MCAT) is by far the most intensive and expansive test of the undergraduate career. The good news is that a few months of focused, intense study will give you the basic tools to handle even the most complicated looking questions. I just recently finished the MCAT journey in May 2016, and wanted to write this as an informal guide to help future test takers.
Read More →